In
Gamma error in picture scaling
, Éric Brasseur shows the failings of modern image software to handle Gamma while scaling. I've tried it out scaling his sample image in Quartz Composer with a Lanczos Scaling filter, and it seems to look OK :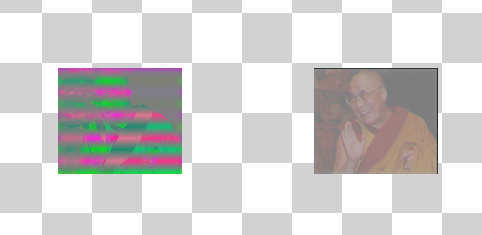 On the left, OpenGL Scaling. This is meaningless but pretty, so it's included :)
On the right, Lanczos Scaling. The Dalai Lama remains visible even when scaled down to almost nothing.
By comparison, this is how Quartz Composer displays the image, failing to handle Gamma :
Quartz Composer
Lanczos Scaling seems to handle Gamma well