That's a subtle one. When rotating a
CIImage
with
[CIImage imageByApplyingTransform:t]
, you'll see incorrect blending between the image and its background. In this case, a black and grey image on a red background shows darker interpolated pixels than exist in both image and background.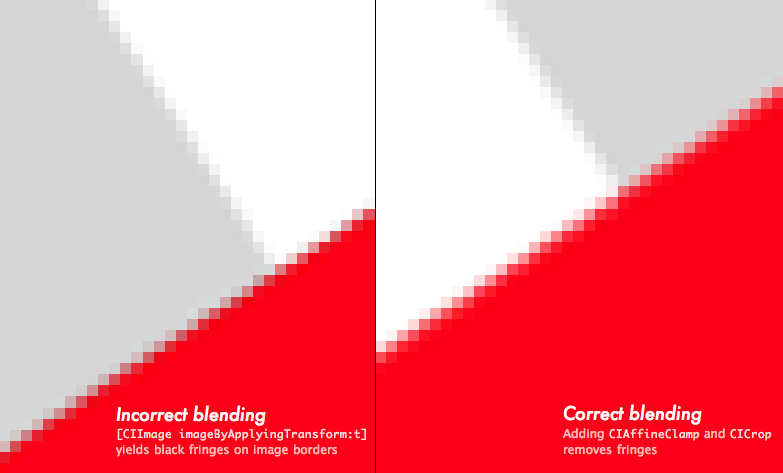 Core Image is by default assuming a black border when blending the image. CIAffineClamp mentions black fringes when using a Gaussian Blur — when blurring, Core Image will blend border pixels with black. Adding CIAffineClamp will extend the image infinitely to blur border pixels with a copy of themselves.
Any filter that starts blending out-of-image pixels will benefit from
CIAffineClamp
— this will remove black borders in
CICrystallize
,
CIPointillize
, … and all the blur filters.